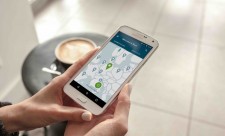 Inquiries about P2P and zero logs policy at NordVPN skyrocket over the weekend as Swedish police shows interest in people sharing files online
New York, New York, May 25, 2016 (Newswire.com) - Swedish Telecoms Authority and Swedish police intend to punish those who use P2P file sharing online. Internet service provider Bahnhof has refused to release any subscriber data to the police, stating privacy protection of its users. The matter will likely go to court in the near future.
What this means to Swedish people is that their basic rights to privacy are under threat. Of all requests received by the ISP this year, 27.5% were for cases related to online file sharing. This is higher than requests for users' names for other crimes, such as sex crimes, theft or harassing minors.
VPNs are becoming the future in the world of tightening online security, and soon using a VPN will be as common as going online.

Marty P. Kamden, CMO
Bahnhof ISP usually fights for users' privacy – the company opposes data retention and has released a free VPN for its users – but nobody knows how the struggle between police and the Internet provider will unfold in the future.
Reddit exploded over the weekend with users concerned about threats to global freedom of P2P file sharing, repeatedly emphasizing that getting a VPN service is a must.
NordVPN believes that there is a serious basis for users' privacy concerns. A good example is court case in Australia and Singapore concerning producers of Dallas Buyers Club film right holders, who extracted online data and tried identifying "infringing" IP Addresses - later taking ISPs to court to force them to reveal the true identity of IP address holders.
NordVPN has seen a steep increase of inquiries from users from Sweden over the weekend, since it uses a strict no logs policy against sharing user information with third parties or governments.
A VPN encrypts user's data (NordVPN offers double encryption for extra security) acting like a tunnel. Here are some main VPN selection criteria to keep in mind:
1. Choose a VPN that is easy to use, and is user-friendly. For example, NordVPN has just launched its first Mac and Android apps geared towards everyday Internet user, who cares about privacy and security online. How does it work? Log in (the first time only) and press the ON button. The app will then choose the fastest server to connect to, in a country of your choice. That's all it takes to hide your IP address and to start safe browsing.
2. Pay attention to log-keeping policies. Most VPN service providers are required by their country's government to keep logs on users' activity, such as their true IP address, date and time the server was accessed and other information. In this case, it's important to find out in which country your VPN provider is registered. Even if some providers claim not to keep logs, they must do so as they are required by their country's government. Panama, where NordVPN is registered, does not require log keeping, so all the NordVPN users' generated data/logs are deleted after each session.
3. VPN security protocols. Make sure your VPN provider offers OpenVPN or IKEv2 protocols, which are the safest protocols on the market at the moment. Most of reliable VPN providers have their custom VPN software, which uses OpenVPN protocols, and a few offer newer IKEv2 security protocol.
4. Extra security features. Look for extra security features, such as Double VPN encryption that routes your Internet data through two servers to encrypt your data for extra security. Anti DDoS protection is an important feature also, as DDoS is a common hacker attack on online services by creating huge traffic of requests from multiple sources. Two thirds of VPNs are potentially vulnerable to LogJam attacks, which targets encryption, so make sure VPN of your choice is immune to Logjam attacks. These features are usually clearly listed on VPN provider's website.
5. Beware of free VPN service providers. Free VPN providers do not necessarily provide highest quality security measures. A VPN service needs to pay for the server maintenance, staffing and operational costs and in itself cannot be free. "Free VPNs" typically rely on third party advertisers to cover the costs. Often they are free proxy services, marketed as a VPN service, when in fact proxies are not encrypted (they just change your IP address, but do not hide/encrypt it).
VPNs are becoming the future in the world of tightening online security, and soon using a VPN will be as common as going online. It's advisable to enter this new era with some essential knowledge about what a VPN is and how to choose one in the growing cybersecurity market.
To learn more about NordVPN, visit www.nordvpn.com.
Source: NordVPN
Share: