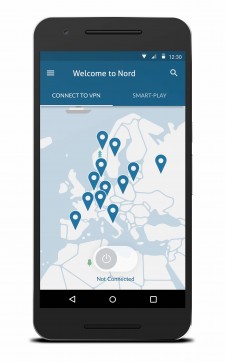 NordVPN gives advice on how to watch the Olympics from any country and offers a half price deal to sports fans
New York, NY, August 9, 2016 (Newswire.com) - Brazil has brought us the biggest sporting event of the year, lasting till Aug 21. However, if you want to watch the games online from abroad, you might not always be able to reach your favorite streaming channel due to geo-blocks.
The solution for free and borderless streaming of sports games is a VPN (Virtual Private Network) that allows you to connect to the Internet by circumventing geographical restrictions.
A VPN service links user 's computer to a server in a country of their choice via encrypted tunnel – so a person can appear to be in Brazil, while they actually are in another country, and vice versa, simply by choosing a different VPN server location. A VPN service like NordVPN would hide your real IP address, and substitute it with the Brazilian IP address by connecting to a server in Brazil. So when the streaming site looks at your IP, it will see the IP of the Brazilian VPN server.
There are a number of streaming services that will be offering over 300 sports events for your viewing convenience. If you follow a specific sport – you might want to follow every game – not just the finals that Cable Networks choose to show you. You can enjoy the games from anywhere you are, even if the airing of your favorite game is blocked in your country.
Please visit NordVPN for specific instructions on streaming Olympic games from anywhere in the world.
NordVPN now offers 50% off (or $4 USD per month with a yearly plan) to all Rio Olympics enthusiasts. Choose your plan and enter Rio50off promotional code (case sensitive) at the checkout. The promotion will be valid till the end of the Olympics – August 21, 2016.
ABOUT NORDVPN
NordVPN is one of the world's most advanced VPN service providers. With a click of the "ON" button a user connects to the fastest server in the country of their choice. With SmartPlay option users can connect to any server and immediately see all available resources ready for streaming - no need to connect to different servers for each option. For more information on NordVPN's services, please visit www.nordvpn.com.
Source: NordVPN
Share: