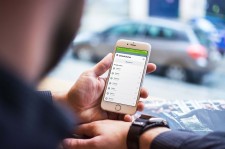 Third-Party Application Penetration Test Confirms Security of NordVPN's Apps
PANAMA CITY, Panama, October 10, 2019 (Newswire.com) - ​​Nord VPN, one of the most advanced VPN services in the world, has completed an in-depth application security audit. The audit was conducted by an independent auditor VerSprite, a leading operational risk management and security consulting firm, which specializes in finding vulnerabilities, risks, and threats in application software.
"Our customers invested their trust in us, and we have a responsibility to live up to their expectations by providing quality service. We strongly believe that independent audits are necessary to keep high-security standards," says Laura Tyrell, Head of Public Relations at NordVPN. "VerSprite's goal was to see if we measure up to our claims, and the penetration test helped us to make our apps even better."
The foundation of the VerSprite penetration testing methodology is based on simulating real-world attack scenarios and threats by a malicious actor. During the test, VerSprite auditors focused on breaching confidential user data, identifying high-impact vulnerabilities that could lead to IP leaks, and overall privilege escalation.
NordVPN has undergone an Application Penetration Test, divided into three different phases. This first phase covered testing NordVPN's API endpoint and Clients Panel. During the second stage, VerSprite targeted the NordVPN mobile apps for iOS and Android. The last phase had the NordVPN desktop applications for Windows and macOS as the main targets.
"We are very pleased with the results — this audit made our apps even stronger. After the initial Application Penetration Test, our developer team followed the auditor's recommendations and implemented a few changes," says NordVPN's Laura Tyrell. "We're keeping our pledge and intend to regularly audit our service in the future to help verify our systems match the highest standard."
It's not the first third-party audit of NordVPN's service. Last year, NordVPN completed an industry-first audit of its no-logs policy. It was performed by PricewaterhouseCoopers AG (Zurich, Switzerland) - a Big 4 auditing firm and one of the most dependable and capable auditors in the world.
NordVPN is a trusted online privacy and security solution, used by over 12 million internet users worldwide. The Panama-based company offers military-grade encryption with advanced privacy features and is recognized by the most influential tech sites and IT security specialists.
NordVPN is moving with confidence towards becoming an all-around cybersecurity solution. Earlier this year, the VPN service provider announced three new tools: NordPass, a new-generation password manager, NordLocker, a powerful file encryption tool, and NordVPN Teams, a new VPN solution for businesses, freelancers, and teams.
ABOUT NORDVPN
NordVPN is the world's most advanced VPN service provider, used by over 12 million internet users worldwide. NordVPN provides double VPN encryption, malware blocking, and Onion Over VPN. The product is very user-friendly, offers one of the best prices on the market, has over 5,000 servers in 60 countries worldwide, and is P2P friendly. One of the key features of NordVPN is zero-log policy. For more information: nordvpn.com.
Source: NordVPN
Share: