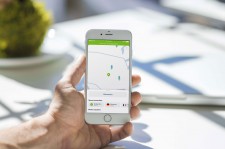 Digital privacy expert reviews the most prominent internet shutdowns of 2019
LONDON, January 22, 2020 (Newswire.com) - ​​Internet restrictions and shutdowns are becoming a popular means of repression for governments. In many countries, internet users face various levels of censorship and surveillance. Authorities limit or completely deny their access to social media websites, news outlets, and messaging apps.
"Governments try to control their citizens' online access to maintain political stability, protect national security, and impose traditional values," says Daniel Markuson, digital privacy expert at NordVPN. Different countries can have different motives, and the severity of the actions varies too. These may range from temporary shutdowns in specific areas to long-lasting blackouts.
Three internet shutdowns that shook the global digital community last year:
India is the global leader in denying internet access to its citizens. According to the #KeepItOn campaign's data, there were 128 documented shutdowns in the first half of 2019, and 80 of them happened in India. The state of Jammu and Kashmir has been facing the world's longest shutdown ever inflicted in a democracy – 155 days and counting. The Indian government says the shutdown helps maintain security in the territory.
Venezuela. State-run internet providers keep restricting Venezuelans' access to social media in the government's efforts to remain in power and quell political protests. The government is doing everything to keep its citizens in the dark. Its methods include blocking telecommunications, internet, news broadcasting, and even turning off the power. Last year, NordVPN received 437 Emergency VPN requests from journalists and human rights activists.
Iran. In November 2019, the Iranian government shut off the internet for nearly all of its population. The authorities claimed this was done to silence protests over rising fuel prices. Ironically, Iran removed fuel subsidies and raised gas prices to boost the economy, but the week-long shutdown of the internet cost an estimated $1.5bn. Experts fear this drastic action might have shown the regime's plans to restrict the Iranians' access to the outside world.
Russia. Last year, a law introducing new controls on the internet to make it more state-controlled came into force in Russia. It means that the officials will be able to cut off connections to the world wide web. The authorities claim this is being done to protect Russia from cyberattacks and external influences. Meanwhile, critics see the new regulation as a threat to freedom of information and free speech.
The United Nations identifies intentional internet disruptions as a human rights violation. However, governments see that as the easiest way to stop the dissemination of information. One way to bypass such blocks and to stand up for your digital rights is by using a reliable VPN (virtual private network). VPNs send your internet traffic through an encrypted tunnel, which protects your online activities and hide your IP address and location.
NordVPN.com is the world's most advanced VPN service provider, used by over 12 million internet users worldwide.
Source: NordVPN
Share: